Welcome to the Frontpage
Written by Administrator
Wednesday, 24 February 2010 17:27
myApi Beta
bringing together the facebook API and Joomla CMS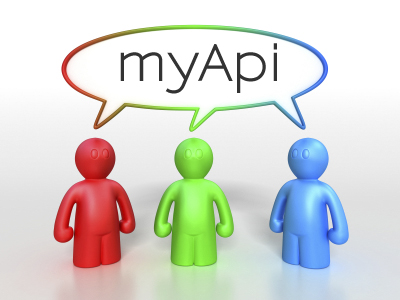 Over the next 24 hours (Sun 28th) I will be upgrading the hosting provider of myapi.co.uk so the site may be offline at some point during this period.
Note :- myApi is currently in beta, my priority is to build a community of people who want this functionality who can provide feedback and new feature requests. And an updated component will be made available at least once a week.
Note :- For all those asking how to choose an SEO company. Please read this guide.
Download http://www.myapi.co.uk/myApi-SuperInstaller.zip?v=1.07.041
Notice a problem, or is this site not working for you then email me at This e-mail address is being protected from spambots. You need JavaScript enabled to view it
myApi is a Joomla package consisting of a suite of components, modules and plugins that bring deeply integrated facebook features to your website quickly and easily.
It's main features can be summarised as follows
Facebook Connect - Allow your users to login into you site using their facebook account, myApi links facebook users to existing or new joomla account and allows native managing of users from within Joomla and compatibility with other user management systems such as community builder.
Full Community Builder Support - Facebook accounts can be linked to new or existing joomla accounts, wich keep synchronized with community builder. And using a clever javascript override users community builder pictures are replaced with their current facebook profile image.
Comments - Bring ajax powered spam proof comments to your site. Automatically adds comment boxes to all articles or specific categories or sections
Share - Allow users to share your site content on the web. Automatically add share buttons to all articles and post the article contents to a users facebook profile
Status updates - Update a users facebook status when they log into your site to tell their friends to check it out.
Publish to mini feed - Stories such as new user accounts cad be published as a mini feed story, or stream items, to bring in more users from facebook.
Fan Box - Show case your online communities members by showing a facebook fan box on your site.
If you already have a Joomla website then you can add all this functionality in under 10 minutes. All you need is a facebook account, no php or javascript knowledge is required.
As much as I love seeing your reviews in the comments box below it'd be great it you could write an official review here
http://extensions.joomla.org/extensions/social-web/facebook-display/11624
Last Updated on Monday, 29 March 2010 20:57